Juan Roman Riquelme decided to leave Boca Juniors. He felt it could no longer give the maximum contribution to the club.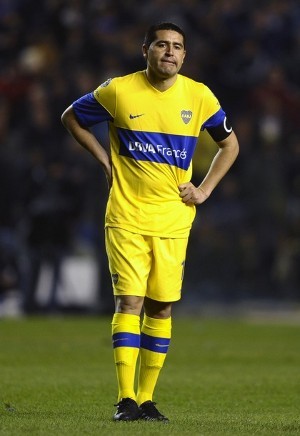 Riquelme began his professional career at Boca in 1996. In 2002, he moved to Europe and joining Barcelona. Riquelme also had to strengthen Villareal.
In 2007, Riquelme returned to Boca. During strengthen Boca, the quarterback who is now aged 34 years Argentina won five league titles, three Copa Libertadores trophy, and one Intercontinental Cup.
"I met with their colleagues and the president and tell them that I quit the club," Riquelme said as reported by ESPN Star.
"I love this club, I am eternally grateful, but I felt empty, I do not have anything left to give."
But Riquelme, Boca shut his adventures with the bitter. He failed to usher in the Copa Libertadores champion Boca in 2012 after losing to Corinthians in the final to be held over two legs 1-3 on aggregate.
"Now I will go home and hold a barbeque with friends. I will apologize to my son who was 9 years old because it failed to win trophies and I'll talk to him," added Riquelme.
"If you want to see me play, I'll play, but not here. I can not stay here," he concluded.