Corinthians managed to go on to win the Copa Libertadores 2012 after a beat Boca Juniors 2-0 in the final second leg (aggregate 3-1). This is the first Copa Libertadores title for the Brazilian club.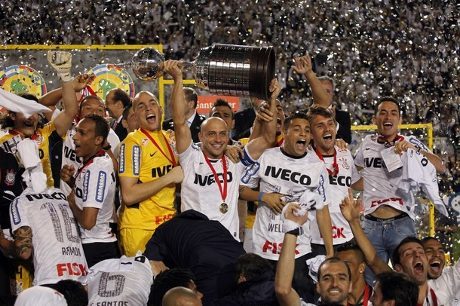 Playing in front of his own supporters in Pacaembu Stadium, Sao Paolo, Thursday (05/07/2012) morning local time, winning a victory to be a star Emerson bought up two goals with Corinthians.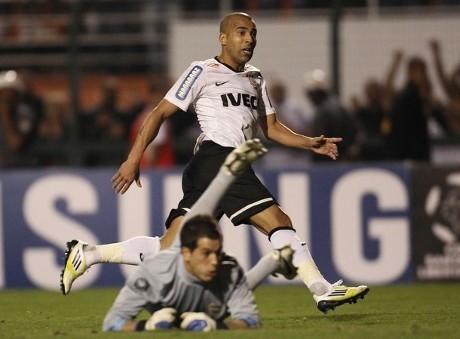 Both teams played a goalless draw in the first half.
Emerson brings Corinthians 1-0 lead on 54 minutes after receiving feedback on the heels of playmaker Danilo, who capitalized on a mistake by failing to dispose of defense Boca free kick in the box.
Emerson Boca thrilling goal back on 73 minutes to double the advantage Corinthians 2-0. 33-year-old striker scored his second carved after the use of any of the oper defender Rolando Schiavi Boca.
In the final first leg in La Bambonera, Buenos Aires on June 28 last, the two sides drew 1-1. Boca Roncaglia winning first on 72 minutes before the equalizer six minutes before the Romarinho at the normal time the game ended.
With the success of this tournament the Corinthians right to perform at the Club World Cup in December in Japan.
Copa Libertadores champions list
Since it was first held in 1960, Copa Libertadores so far been entered into the issue-53. The most elite club tournament as South America is still dominated by clubs of Argentina and Brazil.
This year, Corinthians became champion after defeating Boca Juniors 2-0 (aggregate 3-1) in the final second leg that ended on Thursday (07/05/2012) morning local time. It was the first Copa Libertadores title "Timao" and make them become the new champion of the tournament.
Meanwhile, Independiente became the most winning trophies with seven-time winner of the finals seven times. Success came in the mid 60'an to mid 80's.
Under Independiente Boca Juniors who have managed to dominate South America and Penarol six times as much as five-time winner.
Copa Libertadores champions list
-Country-Club Champion
Argentina Independiente 7 times (1964, 1965, 1972, 1973, 1974, 1975, 1984)
Boca Juniors Argentina 6 times (1977, 1978, 2000, 2001, 2003, 2007)
Penarol Uruguay 5 times (1960, 1961, 1966, 1982, 1987)
Estudiantes Argentina 4 times (1968, 1969, 1970, 2009)
Nacional Uruguay three times (1971, 1980, 1988)
Paraguay 3 time Olympian (1979, 1990, 2002)
Sao Paulo Brazil three times (1992, 1993, 2005)
Santos Brasil 3 times (1962, 1963, 2011)
Brazil's Gremio 2 times (1983, 1995)
Argentina River Plate 2 times (1986, 1996)
Brazil's Cruzeiro 2 times (1976, 1997)
Internacional Brasil 2 times (2006, 2012)
Brazil's Palmeiras 1 time (1999)
Atletico Nacional of Colombia 1 time (1989)
Colo-Colo Chile 1 time (1991)
Argentina Racing 1 time (1967)
Brazil's Flamengo 1 time (1981)
Argentina Argentinos Juniors 1 time (1985)
Argentina Velez Sarsfield 1 time (1994)
Vasco da Gama Brazil 1 time (1998)
Colombia's Once Caldas 1 time (2004)
LDU Quito of Ecuador 1 time (2008)
Brazil Corinthians 1 time (2012)