In order to reduce the debt burden of 423 million pounds, Manchester United filed a registration document in an initial public offering (IPO). However, it turns MU IPO value far below the price when they sell Cristiano Ronaldo.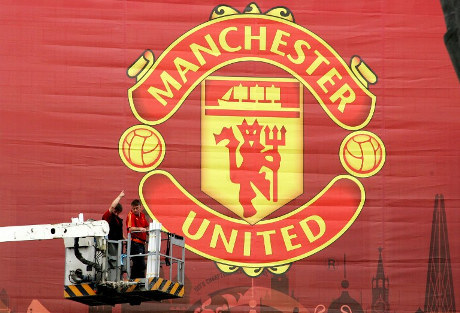 Yesterday, Wednesday (07/04/2012), MU has filed a registration document IPO and listing on the New York Stock Exchange to the Securities and Exchange Commission. 19 times Premier League champions were planning to go public in the United States (U.S.).
This is not the first time United went public. The first time he had done in 1992, until in 2005 the MU out of the floor after being purchased by the Glazer family through the mechanism of LBO (leveraged buy-out).
Funds are disbursed by the Glazer family to reach U.S. $ 1.2 billion (equivalent to Rp 11 trillion) to Champions League glory in 2008, with U.S. $ 790 million debt restructuring. This debt is eventually increase the amount of debt that previously existed MU.
"Right now the owner of the club plans to make money up to U.S. $ 9 trillion to pay its debts," said equity analyst from Saxo Bank, Sverrir Sverrison, quoted from the Trading Floor, Thursday (05/07/2012).
The Red Devils aiming for U.S. $ 100 million (approximately USD 950 billion) through the initial public offering IPO this year's alias. This figure is not exactly unusual.
Amount of U.S. $ 100 million was still being below the value they receive when selling Cristiano Ronaldo to Real Madrid in 2009. For information, Ronaldo transfer value when it reached the figure of 80 million pounds (equivalent to U.S. $ 124 million).
Family Glazers debt charged to the club to make a large group of angry Chelsea supporters. They had run a campaign LUHG (Love United, Hate Glazers), flying the yellow-green scarf (color club forerunner, Newton Heath) at Old Trafford as a sign of protest, and form a movement called MUST (Manchester United Supporters Trust).
Even had the news spread that a group of supporters 'Red Devil', with some investors, intends to buy the club from the Glazers family. However, the Glazers family stated that they would not sell it.