The failure of Italy at Euro 2012 will not make Cesare Prandelli retreat. 54-year-old coach still wants to continue his career in the coaching chair Gli Azzurri.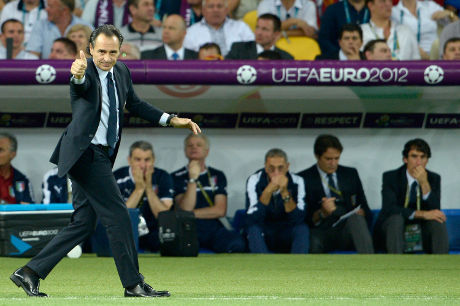 Italy failed to become the champion at the 2012 European Cup after a 0-4 defeat of Spain in the final on Monday (02/07/2012) pm dawn.
Before the final match, Prandelli had expressed his desire to work every day with the club. His statement was later led to speculation that perhaps he will leave his position after the European Cup title.
Prandelli fears of withdrawal of the Italian national team strengthened by the failure of Andrea Pirlo et al. a champion in Poland-Ukraine. However Prandelli again reaffirmed its commitment and will not leave his post.
"I have certain ideas, but the project was not going to stop and we will move forward," said Prandelli told Football Italia.
"We have a strength and our goal is to continue."
Prandelli desire is also in line with the FIGC. The Italian football federation has confirmed that the former coach of Fiorentina's position is guaranteed safe.
"My relationship with the federation is always good and I will talk with the President. This is a very exciting project and it is difficult, but it is not possible to go in this condition," he said.