Three days before the kickoff of the Asian Cup 2013 Qualifiers. Vermansyah Andik recently joined the n
ational team. Although late, the team coach did not matter.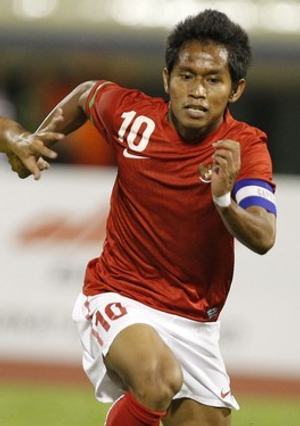 U-22 national team has undergone Training Camp (TC) since last May in Yogyakarta. During that time, many players are out. Currently filtered out 24 players who trafficked in Pekanbaru, Riau. Asia Cup qualifiers will be held on July 5 to 15.
"Andik arrived this afternoon. He was joined not because of special. But he had an ankle injury treatment. By national team when he's not playing against Persebaya Semen Padang," said assistant coach Widodo C. Putro when contacted by reporters on Monday (07/02/2012).
About adaptation, Widodo no problem. Why? Because players in U-22 squad instead of the new names. They had side by side with the Palestinians and the tournament Andik in Brunei Darussalam.
"I and Aji Santoso has often hold him. So we already know what kind of character he is. Moreover, we use the 4-2-3-1 formation that is often applied," said Widodo.