Italian Serie A 2011/12 was to open talks with Buffon's agent, Silvano Martina about her contract with The Old Lady. The club offered a contract extension for 34-year goalie.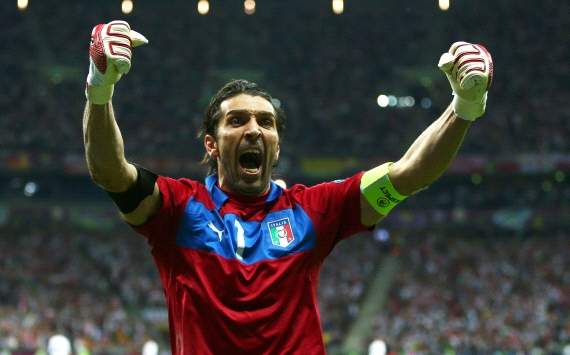 Although no longer young but still fascinating work Buffon. He was able to prove it when it appeared in the Polish-Ukrainian Euro 2012 yesterday. Although he ultimately failed to bring Italy to win, but it's not a problem for the club.
Juventus Buffon with tenure will end in June 2013. The plan The Old Lady Buffon wants to extend the contract until 2015. But until now there has not been any statement coming out of Buffon's agent is.
Juventus are given offerings had to be thought out as possible by Buffon. Because the club said it could not provide a salary of € 6 million Buffon received today. The club is only offering a fund of € 4 million for the former Parma keeper.