For the first time since 1960, Great Britain team will take part in the Olympic men's football branch. Ryan Giggs hope this is not the last time Britain played in the arena.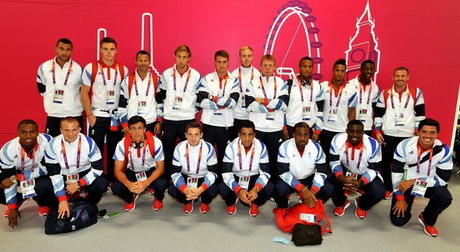 Great Britain team competing in the Olympics coached by Stuart Pearce. The team strength of 18 players, with details of 13 from England and three from Wales.
Great Britain entered into Group A along with Senegal, United Arab Emirates, and Uruguay. They will start the tournament to face Senegal in Old Trafford, 26 July.
Giggs hopes Britain's participation in the Games terakbar world is not just this year alone.
"I hope this is not just once, based on what I have experienced and how much I enjoyed this week," said Giggs on Sky Sports.
"I hope in the next Olympics will be no other UK team," he added.
"Me and Craig (Bellamy) is the Wales and we are proud of this. However, for me this is a chance that I could not refuse, playing in the biggest sporting event in the world," added the veteran Manchester United player.
"I'm glad I did it because so far everything is going well and hopefully it continues," said Giggs.