Al Ahly are able to package a 2-1 win over defending champions Esperance in the second leg African Champions League final on Saturday (17/11) local time, while ensuring their title for the seventh time during the tournament.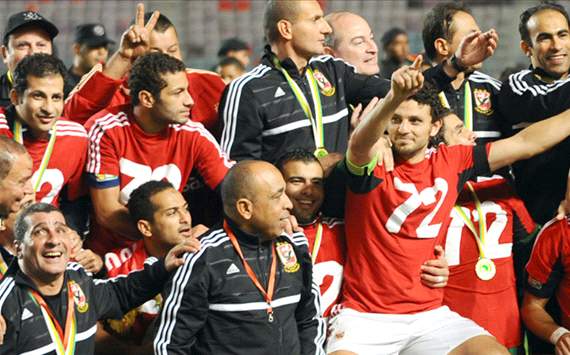 In the first game the two teams played equally strong 1-1 so Al Ahly 3-2 on aggregate. This victory not only puts more as a collector's Al Ahly African Champions League title ever in the history, but also provide entertainment on the situation of Egyptian football is still uncertain. Continuing the Egyptian domestic league Undecided Port Said Stadium following the unrest that killed 74 people in February.
Sanctions due to accumulated cards and injuries, Esperance-strength tattered. Tunisia was the home team defensive play throughout the first half although able to obtain a number of opportunities. Their goal eventually collapse as well two minutes before halftime after Gedo completed the hard work Hamdy Al Sayed from the left wing.
61 minutes, Al Ahly two-goal lead. Escaped from the escort Mohamed Ben Mansour, Walid Soliman without error the goalkeeper Moez Ben Cherifia and netted the ball into the empty goal. Esperance had risen when Yannick N'djeng score a goal six minutes before the end of normal time.
It took two more goals to retain the title, even almost returning Esperance suffer when suffering a penalty conceded at the end of the game following a foul on Dominique Da Silva. Ben Cherifia able to confront the execution of Mohamed Aboutrika, but still not able to save Al Ahly held the title when the long whistle sounded.
Thus Al Ahly will be African representatives for the Club World Cup in Japan next month.