Happy news coming from the pair Gerard Pique and Shakira. Colombian singer announced that she was pregnant with her love with Pique fruit.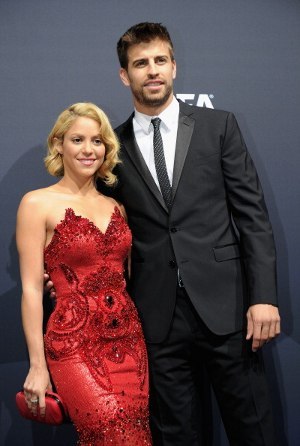 The news was reported directly by Shakira via personal websites and accounts-accounts in social networking.
"As you know, Gerard and I are very excited awaiting the birth of our first baby! Now we've decided to give priority to a unique moment in our lives and delaying promotional activities in the next few days," Shakira wrote on her personal website.
Not mention how old Shakira womb. But when news of the pregnancy broke the first time in June, called Shakira gestation had stepped on the second month. The baby was born in early 2013 predicted.
To welcome the presence of the baby, an official partner in a relationship since April 2011 it was also rumored to have bought a mansion in Barcelona.
Pique himself had enthusiastically welcomed the birth of her first child. This was evidenced by Barcelona defender put a picture of a baby pacifier in his Twitter account avatar.