One more name entered as a football player sculpture collection at the Museum Maddam Tussauds. Now turn to the Barcelona star, Lionel Messi, who made the statue.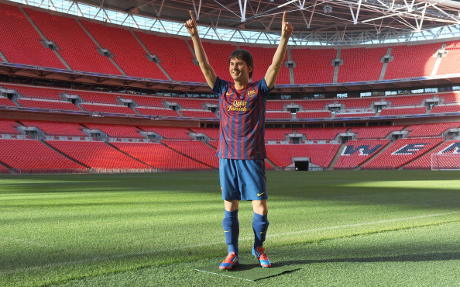 As reported by Football Espana, Messi finished third footballer "immortalized" in the museum which is located in London. The first was David Beckham, followed later by a rival Messi of Real Madrid, Cristiano Ronaldo.
The third addition to the star, another football figures made famous statue is the Portuguese manager, Jose Mourinho.
Messi statue itself was introduced to the public at Wembley Stadium by Jim Kempton, Thursday (20/9). Wembley was chosen because it is the venue where the Champions League final this season.
The usual figures made statue at Tussaud's museum is Maddam who have achievements in their respective fields and became a phenomenon. Messi the Ballon d'Or three titles tentun in the criteria.