Only three days to join Real Madrid, Luka Modric played directly on El Clasico match. Only about 10 minutes of new uniforms, he could trophies.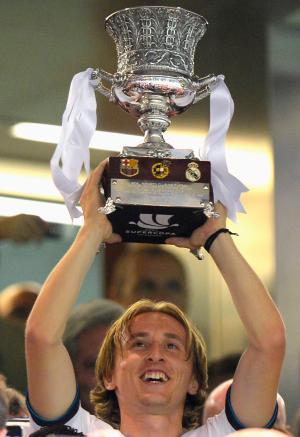 Coach Jose Mourinho did not suspend the players debut Modric after landing at Santiago Bernabeu on August 27. Although not used as a starter, but the Croatian international midfielder is still involved in the second leg of the Spanish Super Cup against Barcelona last morning.
Modric on 87 minutes put the field replacing Mesut Oezil. He received a standing ovation from the Madridista in the Bernabeu.
Though not long, but the former Tottenham Hotspur star looked comfortable. Several intercepts did make its debut appearance with Los Blancos Modric is not just "a formality".
And what makes it special is that it's short debut Modric immediately get the trophy, as it is one of the biggest factors for him to move to Madrid. In four seasons at Tottenham heyday, he did not get any trophies.