Barcelona player Lionel Messi became the top scorer in the Champions El Clasico. That was after he scored his 15 in the second leg of the Spanish Super Cup in 2012 at home to Real Madrid, Santiago Bernabeu.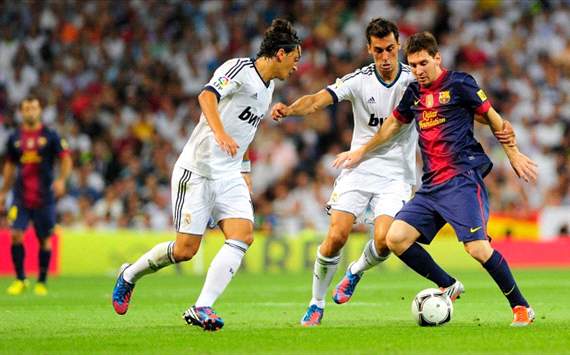 Argentina star scored a beautiful goal at the end of the first half when his free-kick over the wall curved Madrid player.
This goal took Messi surpassed the record previously printed by Cesar Rodriguez Blaugrana. Meanwhile, the title of top scorer overall Clasico still held by Alfredo Di Stefano, the star of Real Madrid in the 1960's with a collection of 18 goals.
Unfortunately, the goal was not enough to bring Barca won the Spanish Super Cup because they have to recognize the benefits of the host.
Although successfully won the first leg with a 3-2 win, Barca failed to win the Spanish Super Cup crown after Madrid a 2-1 win in the second leg. Although they recorded a 4-4 aggregate, but Madrid are superior in obtaining an away goal.