Manchester City may have to bring an end to wishful thinking Daniele De Rossi. Because the AS Roma midfielder set a fantastic price for 29 years: more than € 100 million!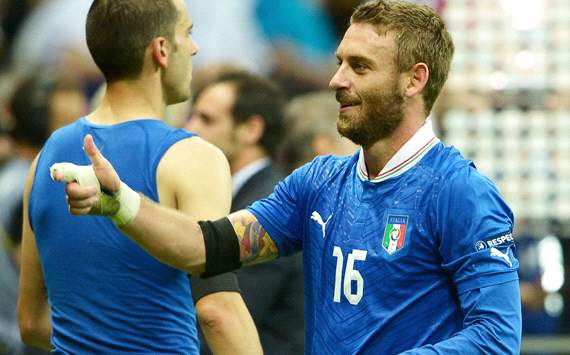 The Eastlands probably have it in cash funds of the club, but they certainly would think twice if it out for one player only. Not to mention the threat of punishment from the Financial rules that came into effect UEFA Fair.
The growing rumors previously said City prepare a budget of € 32 million for De Rossi. Responding to the news, Walter Sabatini issued a double-edged.
Roma sporting director insists De Rossi is not for sale, but when it comes bids that can not be rejected, then the Romans would consider it. Speech is considered the media as opening the door to opportunities for City took the player. But Sabatini immediately corrected.
"I did say it, but I'm not saying De Rossi to be sold," he said on Football Italia.
"De Rossi is a leader for us, so we never consider selling it."
"I just emphasize that the entire world of football, not just De Rossi or our particular situation, if the bids come crazy, then we will listen and evaluate it."
"But we did not invite any team to buy De Rossi, because he's incredibly important for us, the players are irreplaceable, so it will be difficult for us even if only to review the 'proposal is not fair'."
When asked specific prices for De Rossi, in which the value of Fiorentina's Stevan Jovetic is pegged at € 30 million price tag for Edinson Cavani Napoli (€ 100 million) be used as a comparison, the Direttore Sportiva replied: "Nominal De Rossi to be higher than the players you just mentioned. Thank you. "