Barcelona legend throwing criticisms related to Jose Mourinho claims itself as "The Only One". For Cruyff, Mourinho can not be used to anything.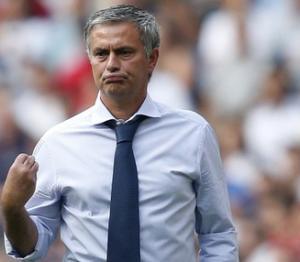 In an interview at a television station Portugal, SIC, last week, Mourinho said he was no longer deserve to be called "The Special One", but "The Only One".
With the fact that he was the only coach who could win the title in the top three domestic competitions in Europe, the former FC Porto coach thinks the nickname of "The Only One" deserves pinned him.
Hear comments such Mou, Cruyff flicked a tone of sarcasm to the 49-year coach.
"As a footballer, he (Mourinho) can not do anything, now he can do something. Perhaps, someone called him like that, and he wanted to put them in costume (Madrid)," Cruyff said as quoted by AS.
"Yes, he is the one, the only one crazy enough to say such things. She is so crazy."
In addition, the club where Mou train, Real Madrid, also got spray El Flaco. "The best philosophy is creating a player, not buying players," he said.
Before becoming a coach reliable as they are now, Mourinho began his career as a footballer in the midfield in 1980 and 1987. In that time, he played 94 times for the club in Division Two League Portugal and unsuccessful.