Zinedine Zidane claimed to have a dream to train for France. But not this time to replace Laurent Blanc, but when he was ready after completing coaching courses.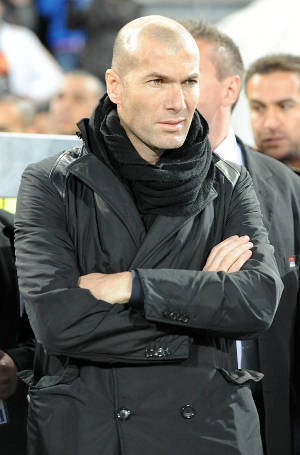 Currently France is currently no recall Blanc coach no longer extend their working lives are depleted after Euro 2012. Blanc later successor anyone has a tough task not only brought French football triumphed, but the players plus ego dampen them together.
It's no secret since the era of Zidane et al out, the French team to lose a child like a parent and someone who loses a role model like Zidane, Patrick Vieira, Claude Makelel or Lilian Thuram. So the issue is always accompanied Les Bleus split in two big tournaments that followed them and bad for the team.
Then the figure of Zidane as the best footballer ever born French mentioned most deserves to be coach of the 1998 world champion in the future. And like a tit for tat, Algerian footballer's descent was intended to deal with a team that had brought to its triumph in the late 90's and early 2000's that.
"Great taste when Zinedine Zidane mengutarkan desire to work more closely with the French team in the future and if it is not possible at this time, he had a dream to train the national team in the past 10 years," said president of the French Football Federation (FFF), Noel Le Graet , as reported by AFP.
"He also said that he was ready to take a coaching license in Clairefontain (the French national team technical center)," concludes Le Graet.
Currently Zidane was already engaged in the world with a management team Real Madrid sporting director. Not only that it was 40 years old man took his diploma in sports management.
It's not impossible at least within the next five years of football fans will see twice winning the title of the world's best players in France as a bench coach.