Robin van Persie on sale soon after deciding not to renew his contract. Arsenal will be asked to spend the proceeds in order to recruit striker Van Persie Newcastle United, Papiss Cisse.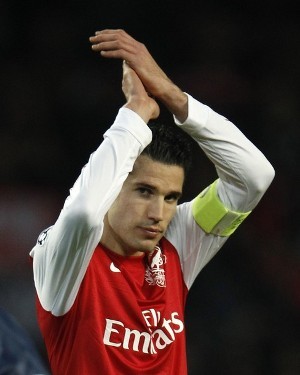 Dutch international striker on his contract ran out in the coming year. This means that the Gunners have opted to keep Van Persie with a risk of the players will go with the status of free agent or sell it quickly came despite an offer may not be on demand.
Ray Parlour, the former players who are included in the 2003-04 squad Invicible Arsenal, Van Persie wants to be on sale soon. This was to avoid the occurrence of similar cases when Cesc Fabregas and Samir Nasri to leave the Emirates at the end of the transfer market.
"What to do now is try to get Arsenal's best bidder," said Parlour to Talk Sport. "25 million pounds or 30 million pounds, get as much money and then re-invest in the squad."
"What is most important for Arsenal fans is to invest money back into the club. Do not just store it in the bank as they did with Cesc Fabregas and Samir Nasri."
Parlour assess Cisse is the right person to fill a position that would be left Van Persie. Last season, 25-year-old Senegal striker was in sparkling form with a notch 13 goals in 14 games in the Premier League.
"Come and see and make recruits key players such as Cisse Papiss of Newcastle and before I know people will forget about Robin van Persie," said Parlour