Lionel Messi, Cristiano Ronaldo, Xavi Hernandez, Andrea Pirlo ... There's nothing surprising in the list of nominees in the Best European Player. Until your eyes fixed on one name: Leslie Davies.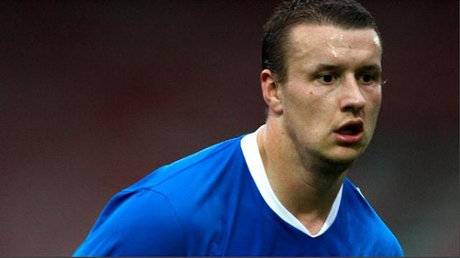 Who is Leslie Davies? Why he can compete with Messi and Ronaldo, who every time there is the best player of this nomination and that his name was always there? It may be that this is a common question. A report on Eurosport even to write to describe it thus: he did not even have a page on Wikipedia.
Davies, 27, is a semi-pro football player who played on the Bangor City, a club that competed in the Premier League Wales. He scored 16 goals in 31 appearances last season and Bangor fans nicknamed him 'The Truck'. But, what really made ​​him come in and compete with the big names of Europe?
Davies was nominated because he was getting enough points from the voting conducted by the journalists. It is not known which include journalists vote for him.
For information, UEFA has appointed a group of journalists taken from the 53 UEFA member associations to provide a list of the best players of their choice. Every journalist asked for the five names they think are worthy of nomination.
"A group of journalists, which is derived from the 53 UEFA member associations, has provided a list of the best players of their choice. There are five players who asked to be included into the list. Players who are ranked first on the list get five points, while the latter have four points, and so on, "explained UEFA.
On 14 August, UEFA will announce the achievement of three players with the most votes. Three players will now be presented in Monaco on August 30 to choose the best.