Arsenal announced that it has completed the transfer of Olivier Giroud of Montpellier with an undisclosed price tag.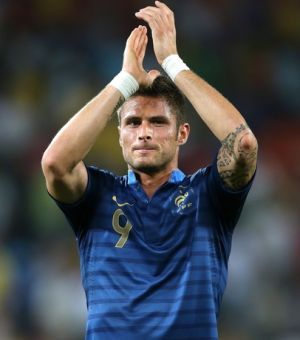 As you know, Arsenal have long been interested in the French striker. Arsene Wenger admitted his side are very happy to finally succeeded in securing the services of 25-year-old player next season.
"We are delighted to secure the services of Olivier Giroud. He has very good physical and very special in the air, his work ethic is also amazing," Wenger told the club's official website.
"We are delighted Olivier gabungnya associated with us and he will add a dimension to our attack next season."
"He has proved he is capable of displaying high-level performance with club and country, and we saw how great his influence in Montpellier in last season's winner. We all can not wait to see Olivier joined and saw him play with Arsenal jersey."
Montpellier president Louis Nicollin confirmed that striker Olivier Giroud they leave the club, which became clearer following the news related to the transfer of striker 25 years to the English club Arsenal.
As reported previously, the French Ligue 1 champions have agreed the transfer fee the North London club Giroud. Not long ago, Gunners manager Arsene Wenger Giroud also states that "90 percent will move to Arsenal".