Once for the first time receive a sponsor emblazoned on his jersey, Barcelona will be the new sponsor next season. Qatar Airways will replace Qatar Foundation as the primary sponsor on the jerseys the Catalans.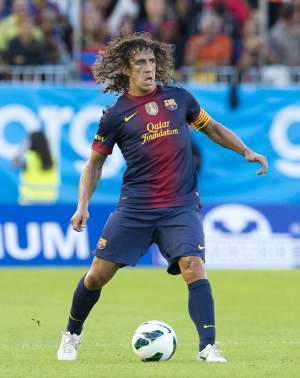 Substitution sponsor is still included in the Barcelona agreement with Qatar Sports Investment (QSI), which was signed last season. For the record, when it was Barca awarded a contract worth 30 million euros a season of QSI to help promote Qatar to host the 2022 World Cup.
And after two seasons Qatar Foundation logo on his shirt, starting next season turns Qatar Airways jersey that will be plastered on Lionel Messi et al. The statement, published by the Catalan club's official website.
"Qatar Foundation has previously benefited from the contract (which was signed by QSI), for the next two years, which will begin on July 1 will get them is Qatar Airways," he disclosed Barcelona vice president Javier Faus.
"QSI has given us the right to sponsor Qatar Airways. We are happy to accept the changes. They are a global company and we share many values ​​with them," said Faus.
Decision Barcelona had signed a contract with QSI to a lot of criticism last season. However it was later forced to do in order to maintain the financial health and to maintain the competitiveness of Barcelona.