Word got Napoli asks FIGC at Juventus Stadium checks to ensure that there is no 'secret passage' that makes allenatore Antonio Conte could enter.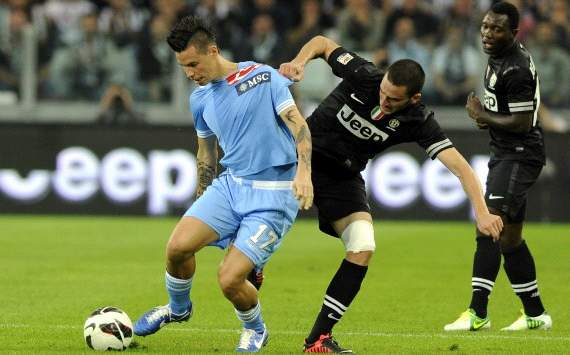 Based on the number of newspapers today, Napoli staff demanded an investigation into all areas of the stadium prior to kick-off the match which was won 2-0 Bianconeri held.
As is known, Conte sanctioned ban on assisting the team in the match-fixing scandal. So, Conte can only watch the game from the bleachers, though he was still coaching the team on a regular basis every week.
Conter seen watching from the VIP RUAG in Juventus Stadium, but Partenopei asks FIGC ensuring no secret tunnel that can be used as access Conte to get into the locker room at halftime.
Reportedly, The Old Lady offended by the request and improve high tension between the two clubs. Juventus tifosi also filed a complaint after the visitors damage the toilet and hallway area of ​​the stadium, flooded toilets, damaging pipes, sinks and doors.