Having been linked with a transfer to the United States and Australia club, Michael Ballack has finally decided to end his career as a professional footballer.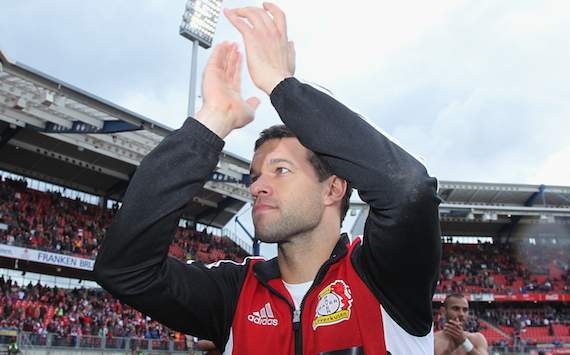 Former Germany captain is 36-year-old without a club after being released status Bayer Leverkusen. Ballack had also strengthen Bayern Munich and Chelsea. With an end to his career as a player, Ballack has never won an international tournament, both at club and national team level. Together Leverkusen and Chelsea Ballack lost in two Champions League finals, while the runner-up achieved with the 2002 World Cup Germany.
"By the age of 36 years I saw again my long and wonderful career in professional football, I have never imagined as a child," read a statement from his lawyer.
"It is an honor to be working with world-class coaches and great players. Now entering a new chapter in my life."
Ballack told Kicker also said, "Of course I will miss the days playing in front of 80 thousand fans or scoring. Months without playing football last confirmed my intention to retire."
"Thanks to my family and all the great people who have accompanied, supported, and protected me. Everyone has had great merit in the success I have achieved."
During his career, Ballack have four Bundesliga titles, three German Cups, one League, three FA Cups and one League Cup.