Major Mark Clattenburg has now become the talk following the controversial decision on big match Chelsea versus Manchester United in the Premier League 2012/13.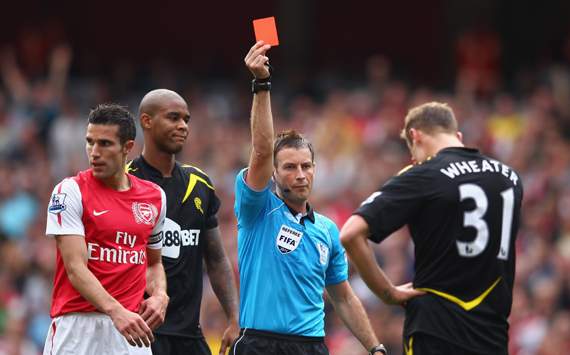 Not only that, now Clattenburg had to face the difficult situation in which he is suspected of committing acts of racism against Mikel in a match that ended with a 2-3 defeat of Chelsea.
Everything did not stop there, Clattenburg also attacked Juan Mata. Clattenburg scored unpleasant words to the players passports Spain. Now it is also being finalized. Because Chelsea felt Clattenburg was so outrageous attitude.
The London club can not take for granted with all the unpleasant actions Clattenburg. Especially when considering the extremely adverse Clattenburg The Blues. Referee 37 years is considered very beneficial The Red Devils.