Economic trouble making Greek clubs must turn the brain to get a sponsor. As a result, the brothel and the funeral home was digamit sponsorship.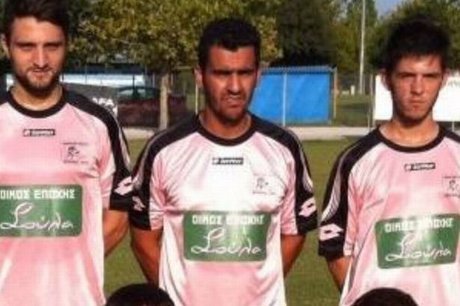 Greece's economy is currently giddy with the winding number of problems and the debt crisis. So for a football club, not necessarily easy thing to look for companies that are willing to be a sponsor.
A football club then come up with a unique solution, namely to attract local brothel to become a sponsor that adorned his team uniform.
Voukefala, from the city of Larissa, revealed an unusual agreement as part of an agreement between the club a brothel Soula.
"When we announced to the players that a brothel would be sponsor, they immediately want to know what would be a bonus," quipped club president Giannis Batziolas to NovaSport FM Mirror quoted.
"Her proposal was made just for economic reasons. Immediately after the bid submitted, we can not refuse," continued Batziolas brothel adding that it is a company authorized by the value of assets of two million euros.
Judging from the point of view of the club and the local brothel, the agreement may be quite beneficial. But with football clubs are always closely related to children and adolescents (under age) it is quite likely there will be a counter to these Voukefala step.
Another unique step, which may tend to be "safe" from the controversy, was taken by the club who have signed kesepekatan Paleopyrgo links with a local funeral home.
"This is a matter to be able to continue to survive (in the midst of economic trouble). Funeral home owner is a friend and we agreed," said Lefteris Vasiliou general manager as well as club players Paleopyrgo.
"We're going through a very difficult season because of the economic crisis. We no longer have a sponsor for the last three years," he continued.
With the deal now Paleopyrgo teams will begin wearing black uniforms, which often is associated with a sign of mourning, with a large cross in the middle.
"I've been showing his jersey to the players and their love. Also had a request from a number of people to make more jersey," he said cheerfully.