The collaboration with Chevrolet makes Manchester United could be a luxury sports car from the manufacturers from the United States. But for players under 23 years, Sir Alex Ferguson have banned them.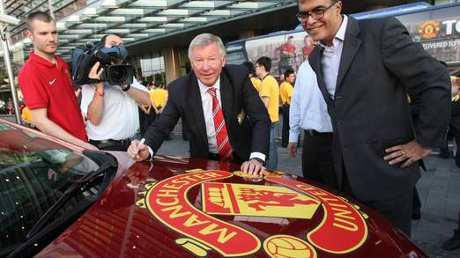 Great club footballer and sports cars are two things that are always together. The condition was so exception in United after Sir Alex issued strict rules about the ownership of expensive sports cars by young players.
Reported by the Daily Mail, United recently signed a sponsorship contract worth millions of pounds by Chevrolet. As usual, the Chevy line up as sponsors offering their cars to wear the Manchester United player.
But Fergie banned players under 23 years, no matter who, to drive a sports car such as the Chevrolet Corvette or some other type. This means players like Danny Welbeck (21), Phil Jones (20), Chris Smalling (22), Rafael (22), is required to drive a car that Chevy 'normal' course.
Fergie's policy is common practice Fergie. He apparently wanted to make sure the young players do not become big-headed MU riding his nan expensive sports car.
United spokesman also ensure this. "As well as working automotive, Chevrolet will offer the players car. Model will be adapted to the driving experience and their time with the club," the spokesman said.
This is not the first policy Fergie to 'dampen' young players. A few seasons ago the Scot prohibits young players in the squad wearing colorful shoes.