Mascot Juventus Alessandro Del Piero finally made the decision to continue his career in Australia. He agreed to accept the proposal Sydney FC.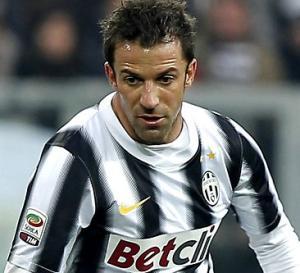 The news was announced by the club today, Friday (08/31/2012), through the statement of its President, Scott Barlow. It said that it will soon fly to Italy to complete the transfer process.
"This is huge for Sydney FC, ​​it's great for the A-League, it's great for Australian football," said Barlow said.
"We are honored that Alessandro has decided to play for Sydney FC. He was so excited that his move to Sydney FC efflux will create a legacy for football in the country (Australia) it."
Once initiated his professional career at the club from 1991-1993 Padova, Juventus Del Piero then amplify for 19 years, and became a living legend of the Turin giants.
Countless individuals have nicks carved during the 37 years in uniform "Zebra". With Juve he has won everything: Series A (6 times), Coppa Italia (1), the Italian Super Cup (4), Champions League (1), European Super Cup (1), and the Intercontinental Cup (1). He is also a member of the Italian national team at the 2006 World Cup.
When the contract runs out this summer, a number of clubs to get a touch of "Il Pinturicchi", among others, Sion (Switzerland), Celtic (Scotland), and Asia clubs.