Xavi Hernandez became one of the key players for the success of Spain won the European Cup in 2012. He also hopes still can contribute in the 2014 World Cup in Brazil.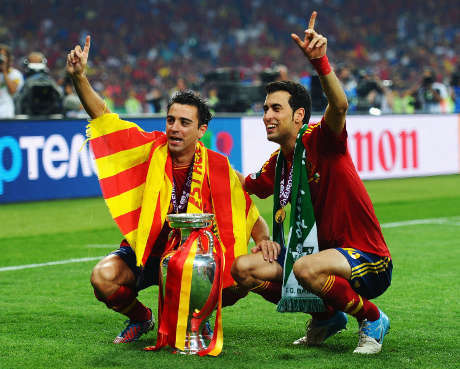 Spain emerged as the champion of Euro 2012 after beating Italy in the final on Monday (07/02/2012) pm dawn, with a score of 4-0. Four goals 'Team Matador' respectively contributed by David Silva, Jordi Alba, Fernando Torres, and Juan Mata.
The success of Spain became European champions also made ​​them the world's first team to win three major titles in a row. It was realized Xavi have raised expectations in Spain in the next major tournament is the 2014 World Cup.
"We have set very high standards. People continue to expect more from us and always requires us to win," said Xavi as reported by AFP.
"It's difficult, but also a great challenge," said the Barcelona midfielder.
Xavi will be 34 years old in 2014. Although she was not young anymore, he still hopes to be part of La Furia Roja squad in Brazil next.
"If I feel good, I'll talk to the coach. If I could, then I should be there," he concluded.