Celtic star Ki Sung-yueng expressed his desire to leave Scotland and play in La Liga Spain.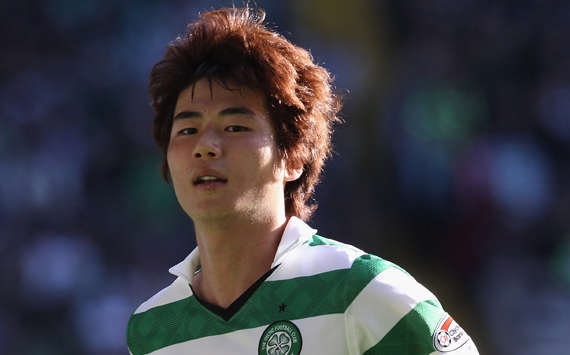 Previously he was rumored to be leaving a lot of Celtic and move to German Bundesliga, for Bayer Leverkusen and Werder Bremen are interested in hiring him.
But Sung-yueng own more hope to play in Spain, the competition has dreamed since childhood.
"All footballers have always wanted to play at a higher level and my ambition is to play in La Liga," he said Thursday (5/7).
"I've managed to bring this team win, and it's been my dream to meet in Scotland. Now I have to see if I can be transferred," he said.
But he insists will only leave Celtic if guaranteed a chance to play in the first team.
Interested in Liverpool playmaker Ki Sung-Yueng
Liverpool began to show aggressiveness in the transfer market, by trying to compete with the Queens Park Rangers (QPR) to obtain Ki Sung-yueng - playmaker South Korea - from Celtic.
Daily Record reported QPR first approached Sung-yueng. Liverpool, which is now handled coach Brendan Rodgers, decided to compete for Sung-Yeung after watching some footage of Celtic in the Scottish Premier League matches.
Rodgers came to the conclusion Sung-yueng worth playing in the Premier League (EPL).
Rubin Kazan, Russian Premier League club, had also reportedly approached Sung-yueng. Maksim Lupuchov However, a spokesman for Rubin Kazan, denied.
"We are no longer interested kendapatkan Sung-Yeung, due to Celtic asking price too high," said Lupuchov.
Sung-yueng could potentially follow the Park Ji-sung, a successful South Korean player in the Premier League.