Was the star of the Spanish victory at Euro U-19, the name shines more brightly Jese Rodriguez. 19-year-old is now awaiting a call Jose Mourinho to sign Real Madrid squad.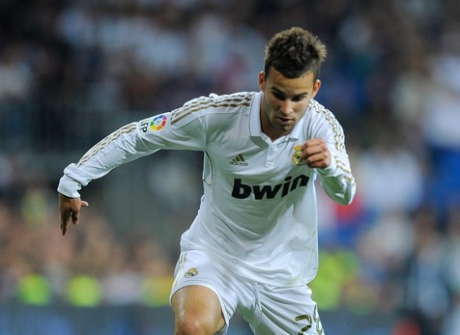 Have been studying in the school football Real Madrid since 2007, the name Jese Rodriguez is already known by Mourinho. In addition to its striking skill, the player nicknamed JR10 it was also called El Real's senior squad.
Moments that occur when faced Ponferradina Madrid in the Copa del Rey and host Real Sociedad in La Liga Primera. Both occurred in the season 2011/2012 then.
But after a triumphant appearance at the UEFA European Under-19, where he led the Spanish champion by scoring the winner in the final, and carried off the top scorer status, JR10 wished he could be more often promoted to first team. He waited for the call Jose Mourinho.
"I played for Real Madrid Castilla. I'm glad we we went to Division II, which generates new challenges. Mourinho knows that he's got quality players in reserve teams and will call him whenever he wanted," Jesse said in Marca.
Related won the UEFA European Under-19, Jesse said that he was satisfied with her appearance in the tournament who had scored five goals. But the success of bringing the trophy called the result of a work team.
"I am very pleased. Join the European Cup has become a challenge for me. And to top it all, we can win the tournament. It all can be achieved due to my colleagues in this team, which helped me a lot. I'm happy as a whole may appear well in this tournament, "due diligence.