For many, the debate about who is best between Lionel Messi and Cristiano Ronaldo will never complete. But not to Diego Maradona, who thinks Messi is much better than CR7.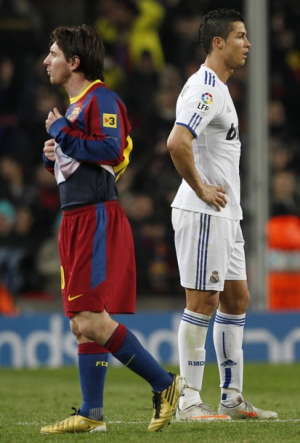 Since becoming a Real Madrid player in the 2009-2010 season ago, Ronaldo was more often compared to Messi. They both often ordained as the world's two best players in recent years.
Up to Diego Maradona also helped enliven the debate between the two players. Maradona called Messi better than Ronaldo. In fact, he considered, CR7 could never match the level of play Messi.
"Cristiano Ronaldo will never match the level of Lionel Messi. Lionel does not need to do a hard shot like Ronaldo. Messi dribbled just need to arrive at the goal," said Maradona was quoted as saying of Soccerway.
"When Cristiano Ronaldo won the Ballon d'Or, he said to Messi, '(I) no longer is in second place." Now, the silver medal (second place) was his best performance. "
In addition to Ronaldo, Maradona is also often compared the Messiah. Quite often there are a lot of the public to assess the similarity between Messi and scorers 'Hand of God' is. Although not comparable with the likes of Messi, Maradona still said they were proud.
"I do not really like the comparison. However, comparisons with Messi is a wonderful thing. We both rely on the left leg, nationals of Argentina, and brilliant," said Maradona.
Successful 2011-2012 season and Messi scored 79 goals and 29 assists in the entire match with Barcelona. While Ronaldo, 'only' had struck 60 goals plus 15 assists along with Madrid. Even so, Ronaldo managed to excel because success brings Madrid won La Liga.